Our lodge is located on the banks of the mainstream of the Au Sable River near Grayling, Michigan. We are surrounded by wadeable, accessible, wild-trout streams.
Offering a fully stocked fly shop, noted restaurant, riverside lodging, and a team of professional guides, we are passionate about your experience.

I was chatting with a couple hunting buddies the other day and we all noted that on precisely 9/15 — the opening day of grouse season — our various pooches were clairvoyantly excited.  It could be that dogs are smart, but not mine ("she's pretty dumb," Jake noted of his).  But dogs are natural empaths, and I'm sure I had
Read More »
Twice a year we produce a good 'ol fashioned printed fishing catalog. Filled with stories, as well as our reviews of the latest and greatest gear. 
Want us to mail you a physical copy when the next one comes out? Just scroll down this page and fill out the form today!
Click the image above to download a PDF copy.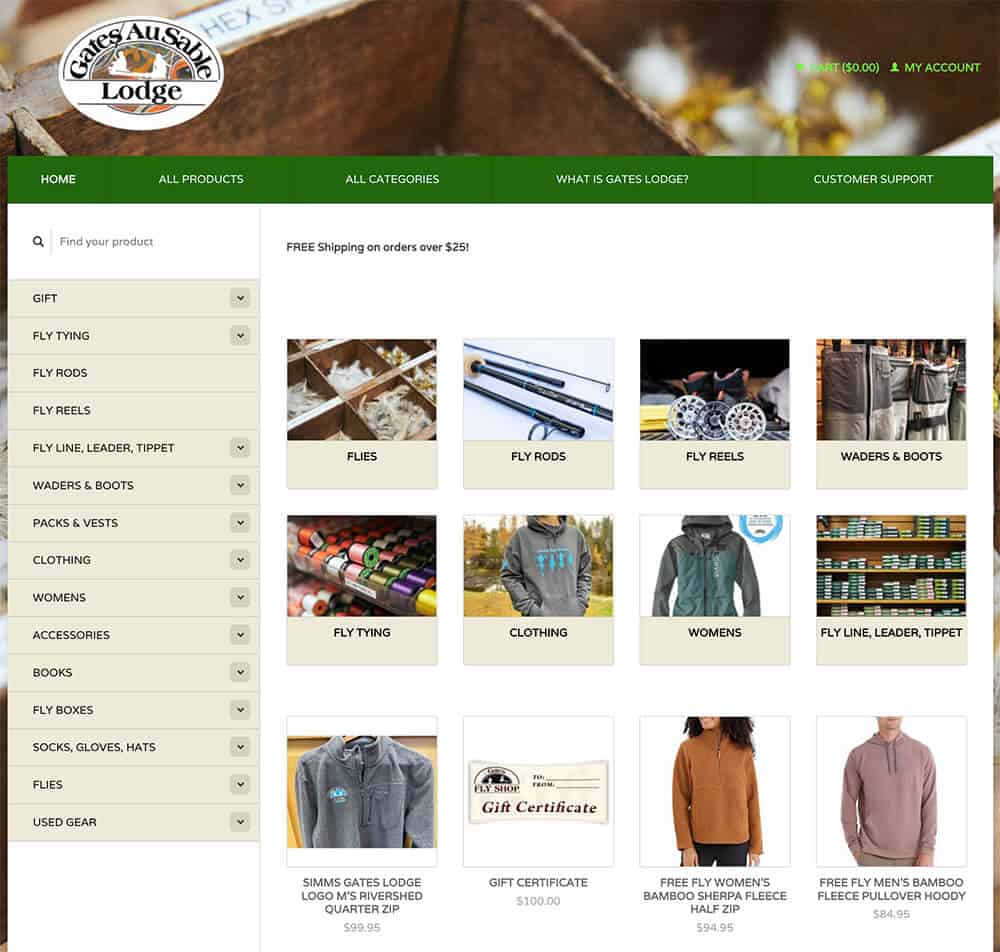 From rods and reels, to clothing and the latest warm weather gear, our online store has it all! We also feature a wide selection of fly tying materials. All of it shipped right to your door!
Want Insider Fishing Info and Deals?
Then sign up for Gates' email list!
We won't flood your inbox, and we NEVER share your info with anyone.
We simply provide you with extra fishing info not found in our weekly report, and the latest and greatest deals from our store!
Please note you may not receive the current catalog if it has already shipped. For now, simply download a PDF copy above.