Snow on Sunday, and near 70 degrees today.  Pinched between these two extremes sulphurs, mahoganies, black caddis, popcorn caddis, henny spinners, mahogany spinners, mattress thrasher stones.  This is how the seasons overlap, from the flies of early spring to the flies of early summer, from snow to sandals in a week.  It happens so quickly some years.  Looking at the ten-day forecast, this will be one of those years.  It's going to be wild.
The guides have reported more or less excellent angling through the afternoon hours starting on Monday and carrying through today.  We're not seeing many of these:
But we are seeing plenty of these: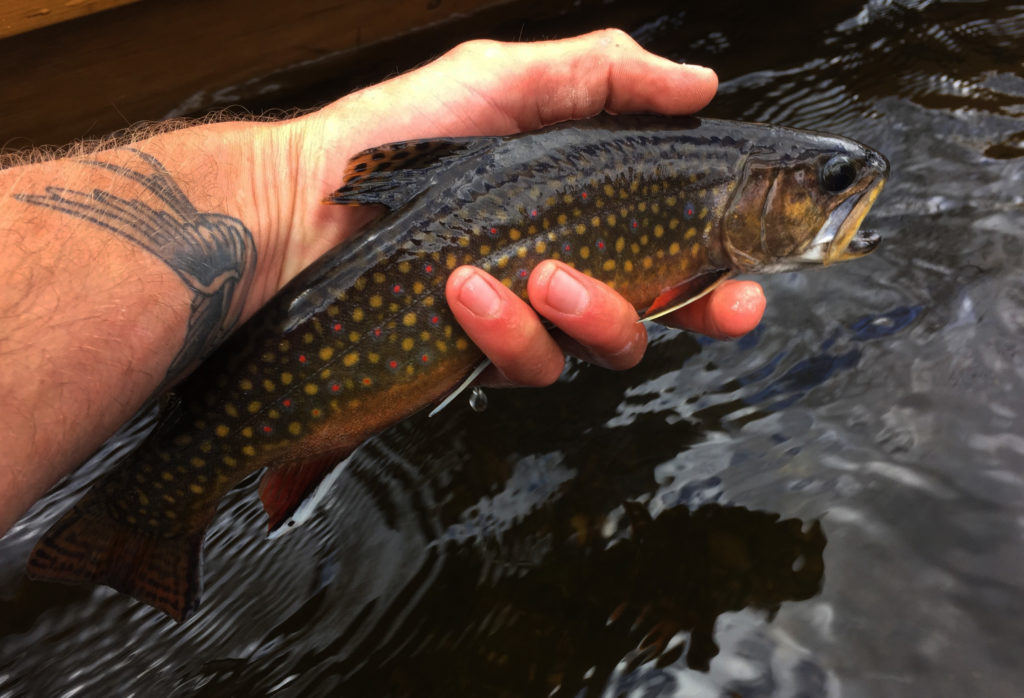 I think that some of the bigger browns will appear as the heat lasts longer into the evening, and the spinners hit the water at 8 or 9 pm, instead of 6 pm, as they have been.  Not that I, or any one else, is complaining.  Wading into a river at 4 pm that is alive with rising trout is pure salve.  Like stepping off a plane and onto a bonefish flat in February.  Never done it, but it's gotta feel something like this: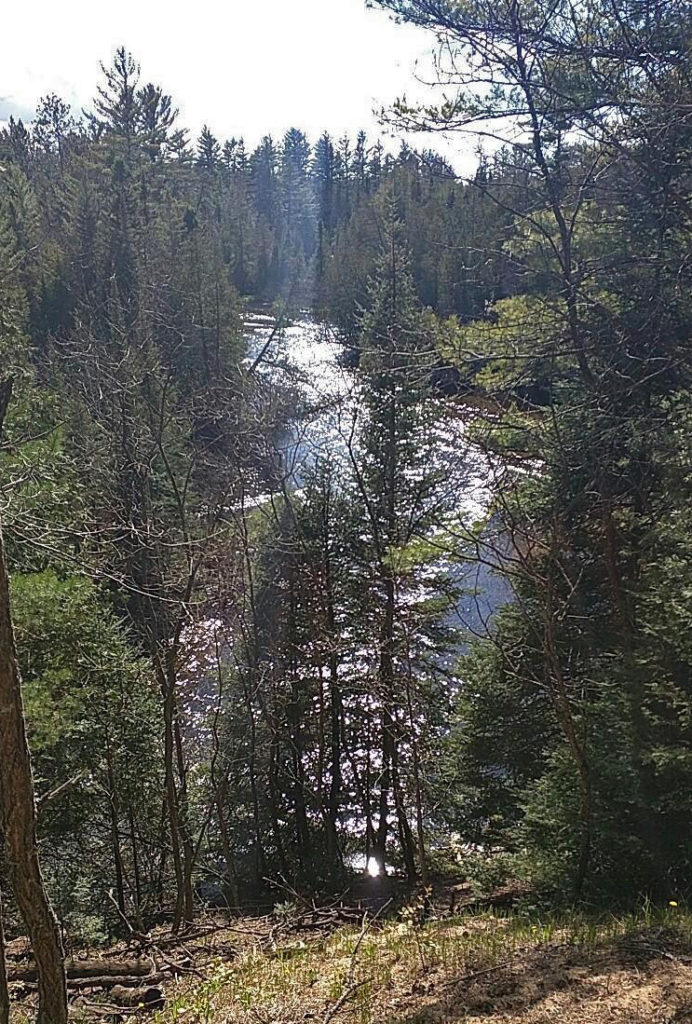 The hendrickson spinners will soon be gone, replaced not by one bug, but by many.  What was once monochromatic bursts wildly into color.  Two sizes of sulphurs, the yellow stones, the olive stones, the two-tone thrashers, the mahoganies, popcorn caddis, the Borchers Drakes, the soon-to-appear March Browns.  This week will be a hatch-matchers dream.  The warm temperatures will extend the day, allow anglers a morning rise, a midday caddis rise, and an evening rise.  Before the brown drakes come and make everything size 10, there is a cluster of activity.  Even tonight, on a brief chilly wade through a middling spinnerfall and sparse hatch of sulphurs, there were fish leaping in the backwaters for caddis.  Rising splashily for the yellow duns.  And set up in the tail-outs for the few spinners.
It's time to enjoy the bounty of the Au Sable, the Manistee, the Black, Pigeon, Sturgeon, the many creeks and headwaters, that make this such a special area to the trout fisher. Find an old angling trail into some bright new water, or return to a spot where you can almost see the imprint from where you sat last year.
---
Bring in any old unbroken serviceable rod, and take 20% off any made-in-USA Orvis rod.  Better yet, your old rods are donated to TU youth camps and other youth organizations that offer fly-fishing activities.  That's awesome!  May 13 – June 19.  No fine print.
---
Winston/Echo Demo Day this Saturday, 11 am – 3 pm:  R.L. Winston makes what we consider to be the finest line of dry fly rods in the industry. Beautiful fit and finish, and deadly precise, with a feel unlike any other rod on the market. Echo rods offer a price-point rod designed by one of the best casters on the planet. Take 'em for a spin! Winston/Echo sales representative Joe Hodge will be here to help you find the perfect rod for your casting stroke.
---
The Gates Lodge Burger Bar this Saturday, 11 am – 2 pm:  1/3 pound cooked over the fire and available with all the fixings you want (and some you didn't know you wanted) and served with your choice of side. Perfect river eats.   We'll be cooking — and eating — outside!   $10.
---
Fly Casting with Mark Hendricks this Saturday, 8 am – 12 pm: Casting is undoubtedly one of the most important of all fly-fishing skills.  You must be able to present the fly to the spot in which the fish is located in order to be successful.  Although fly-casting may appear to be difficult, it's really not.  There are a few basic things that you need to know about fly-casting in order to cast efficiently and they're a lot easier than you think.  This class is for both beginners as well as those with some casting experience.  FFF Certified Instructor Mark Hendricks is one of the best casting instructors in the midwest.  $85/person.