For a few days anyway, we've been having some fishing.  The many ice dams broke up,  a few pipes thawed out, and the trout have been somewhat active.  Somewhat active, I think, is about all that one can hope for coming off a very cold week.  It sure was nice to see some trout chase the fly during a quick afternoon float.  But even better was an enormous school of brook trout — I'm talking hundreds and hundreds of brook trout — that flushed from a big black muck flat and scattered.  Just downstream, Alex caught this brown, which I like to imagine was hunting the brook trout, a shark among seals.       
Other scattered reports: a good day of nymphing, a nice trout on a streamer, and so on.  Unless it really starts raining, I expect this trend to continue into tomorrow, with its high of 48 degrees.  The geniuses at Simms scheduled a sales meeting for tomorrow morning, but I'll be racing home from that meeting with a cup of coffee and a certain patch of sight nymphing water on my mind.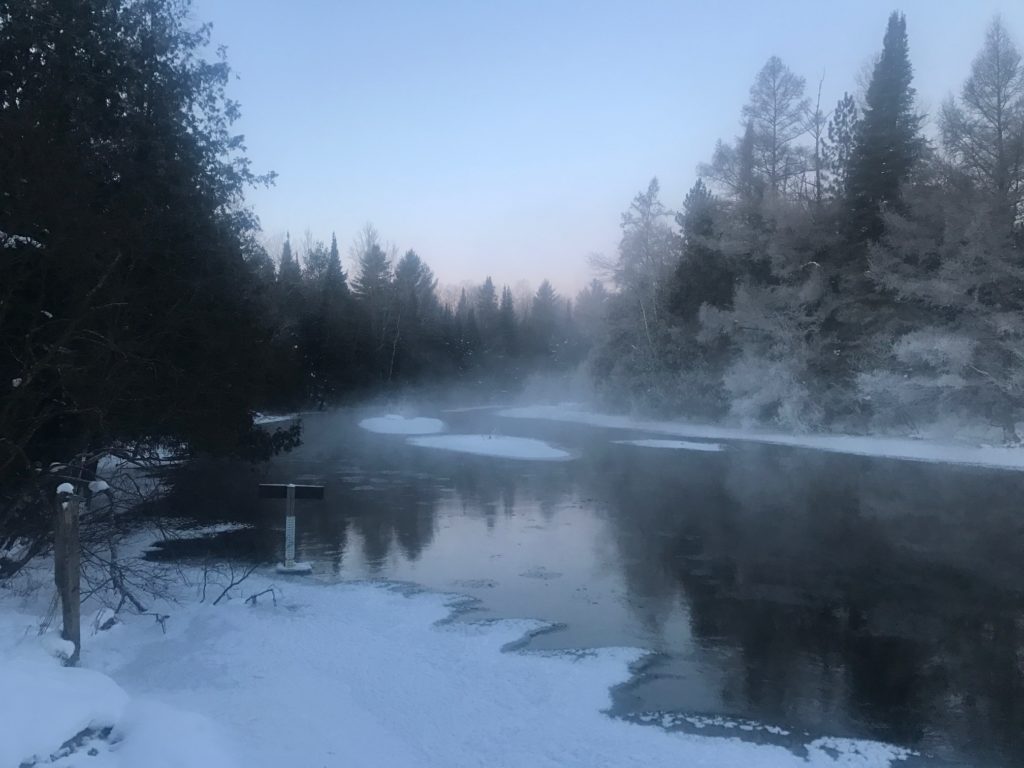 60 degree temp swing, winter style.  Above, -30 actual temp.  Below, 30 degree actual temp
We had a pretty fun week around the lodge.  We had our first Free Fly Tying Saturday of the season — in the restaurant — and it was nice to look at the river, crank some flies, and share ideas.  I saw a lot of cool flies get tied, some from experienced folks, and some who were tying for the first time.  We'll be back at it on Saturday, January 20, from 9 am – 2 pm (information below). We'll also be doing an actual class that same evening, Saturday, January 20: 6 pm – 9 pm.  More info below.
It looks like this warm front is going to be chased off by a pretty big snowstorm for those south of us, so bundle up and get your shovels ready.   We'll be in Grand Rapids this weekend for the West Michigan Fly Fishing Show: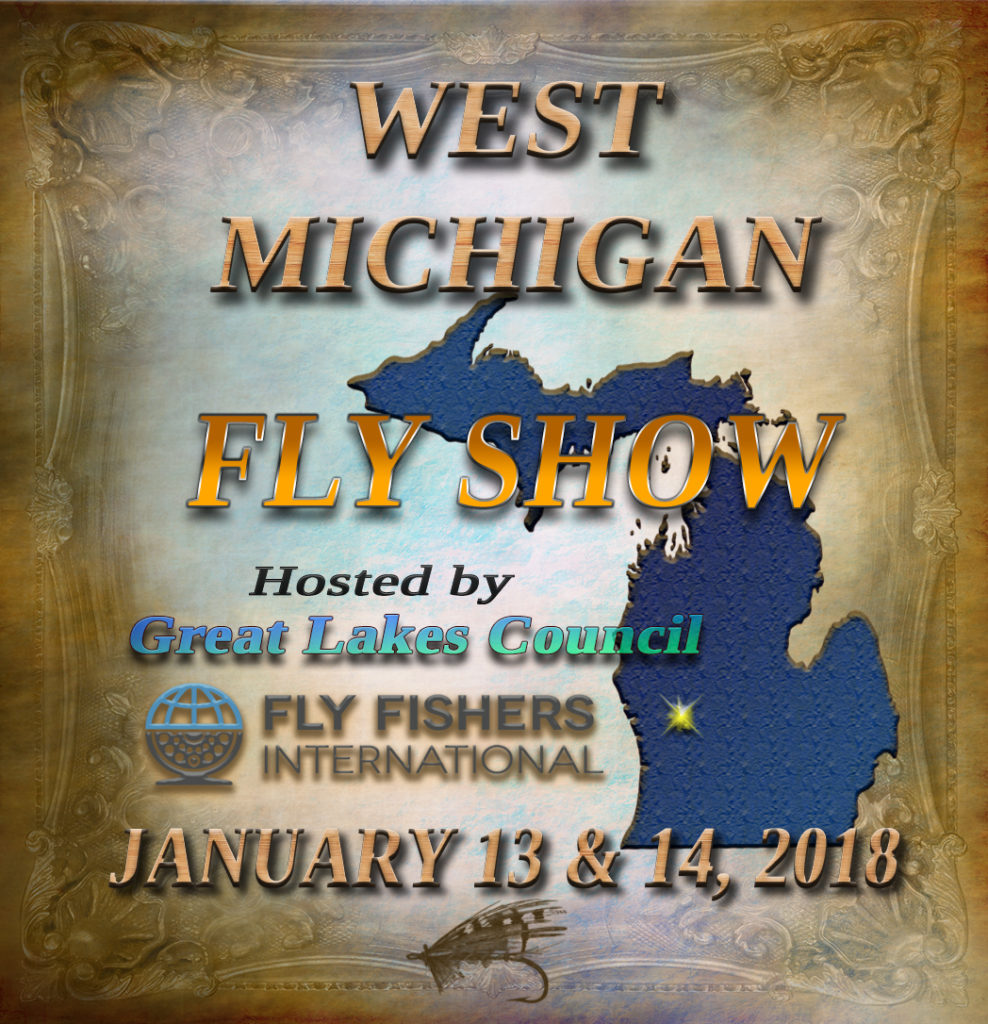 ---
Dinner and Fly Tying: Extended Bodies, Spent Wings, and Stacked Hackles
Join us January 20th for a great dinner, drinks if you wish, and some serious fly tying instruction.  We'll meet at 6 pm and have a big dinner, followed by two hours of fly tying with digital projector and screen and lots of one-on-one assistance at the ready.  We'll then relax and watch a fishing movie or something else fun for those that wish to stay.  RSVP is required.  $35/person.  Includes dinner, and all fly tying materials.  Great for the moderate to advanced fly tyer looking to master some critical aspects of dry fly construction.  Instruction by John Sheets.  Assisting instruction as well as providing amateur bartending is Josh Greenberg (ha ha ha).
Menu: Choice of Country Style Ribs or Fried Chicken, Cornbread, Mashed Potatoes and Gravy, Lemon garlic green beans, Lemonade or ice tea, all made in house from great ingredients.
RSVP is required.  Email [email protected] to reserve a spot.  
---
Next Free Fly Tying Saturday is January 20th…