We're having a little tying session, Caddyshack on the tv, and enough beads, cone and wire to sink a driftboat.  Winter is in the forecast and we're tying accordingly.  The streamer fishing the last week has been pretty good.  There are now hungry post-spawn trout in the dark water.  Many more will drop off the beds with this cold snap and move back downriver, sometimes traveling many miles in one day, pausing to rest, or even overwinter, in the backwaters and sandy insides that winter Au Sable trout love.  So it's time to tie streamers.  Lots of them.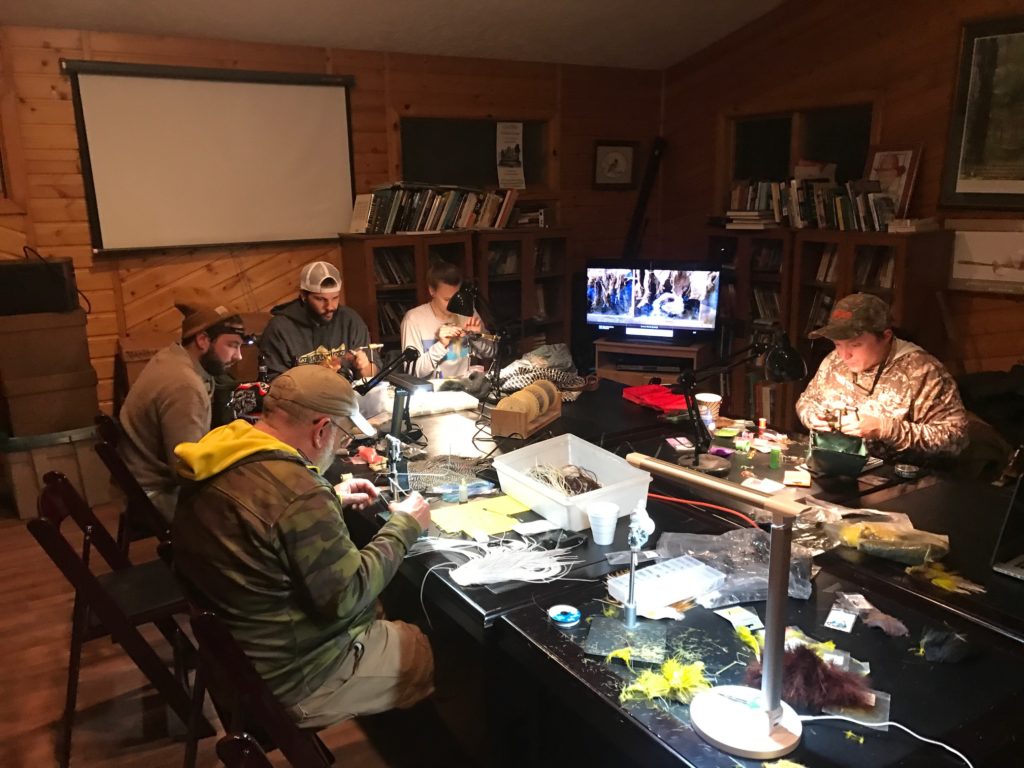 Yesterday I skipped out for a little solo float, just to scout out some new spots where the river has changed, and to test a few techniques.  I wanted to nymph but the trout wanted black streamers, swung, with a split shot in front, right through the nymph pools and the little black water runs behind the departed beds.  A few strips during the swing, and the takes were soft, a tap-tap.  Had to let them come tight, as if a steelhead.
Next week is my annual streamer camp with Greg and Girard, and the weather promises to be cold and crappy.  By that week, a lot of the spawning is over and many of the trout are spread right thru the system.  The best color is almost always black, the best retrieve has some pauses in it, and the best spots are where the water is slow and deep and has some cover, preferably on the inside of a bend.  It's going to be three days of miserable death marches into a frosty wind.  It always is.  Even the nice November days are humid, windy, cold.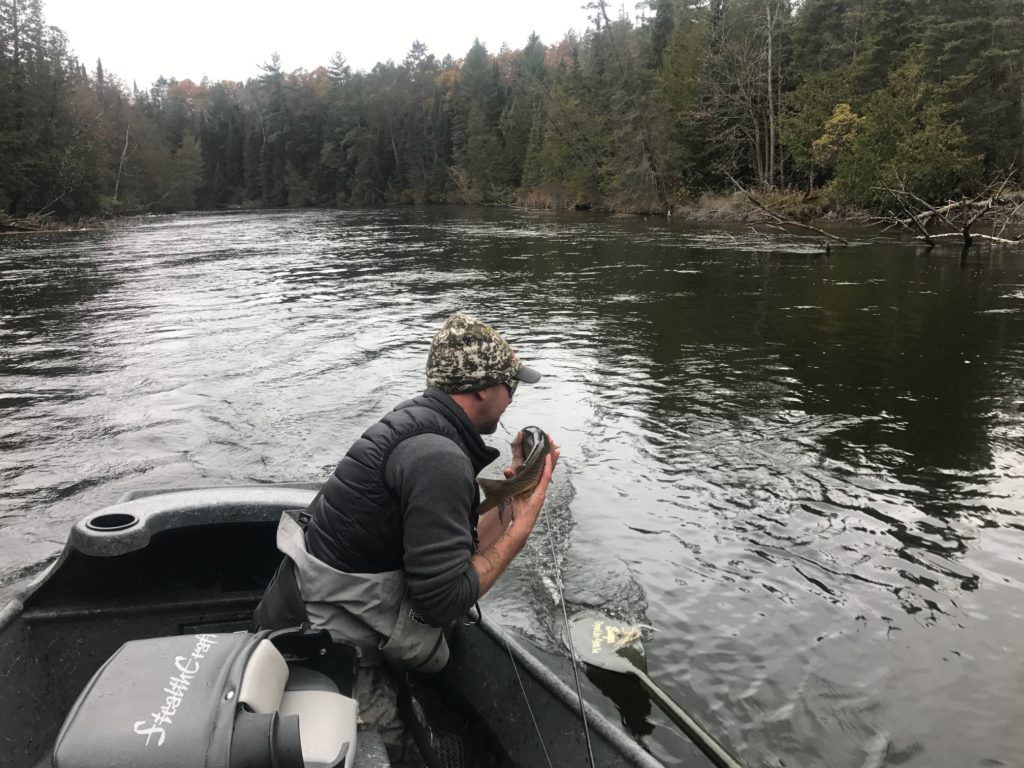 Matt planting a kiss
We are keeping rooms open right through the winter, including the far building and the Brown Trout Suite.  We will be adding in weekend meals after January 1, along with our usual Free Fly Tying Saturdays as well as some evening special classes including dinner.  Our shop hours in the winter are 9 am – 2 pm.  The catalog is in its final revisions and will mail soon, don't forget to sign up if you're not already on our catalog list!