And then one day you wake up and it's November.  The sky is flat and gray and the wind is humid and 35 degrees and the earth is a lot of different shades of brown and the river looks cold and metallic.  It has become streamer time.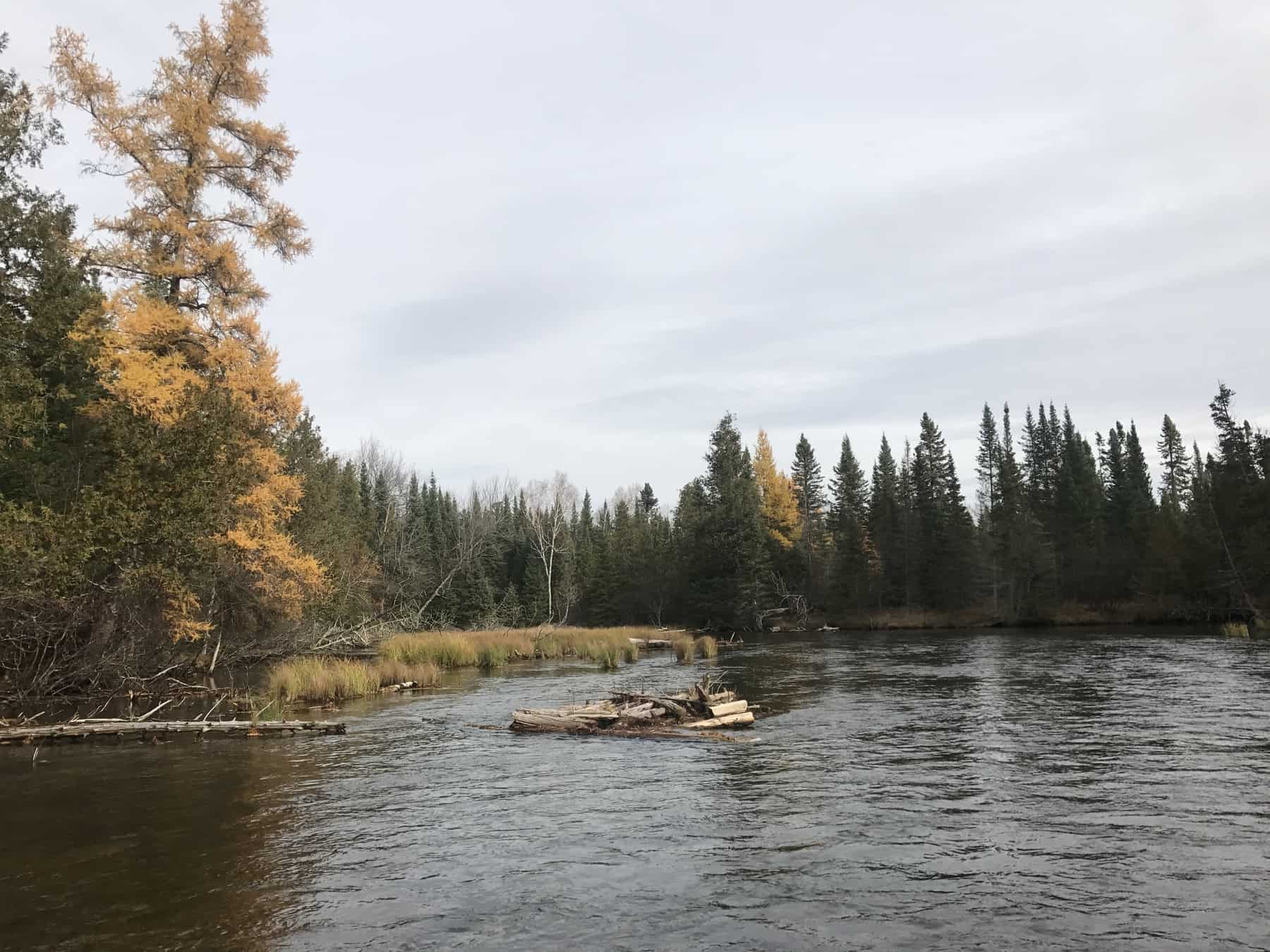 There are a lot of trout spawning right now including some very large ones.  Kevin and I floated on Tuesday and there were fish still rising to the olives, and there will fish still chasing from the log piles, but a lot of trout were on spawning beds by around noon.  We saw two females that had to be around 27″ occupying side-by-side spawning beds.
Over the next week, the first post-spawn fish will start chasing streamers, and by next week the post-spawn fishing will be in full swing.  These post-spawn trout will drop into the inside bends or even those nasty backwaters with black muck bottoms and they will be on the lookout for big chunks of food.  At that point, I tend to change my fall streamers for winter ones: eyes, deer hair, and marabou.
I'm headed out for a day of fishing today, just letting the frost burn off, writing this report, organizing boxes, and thinking of all the fun yet to come.
Fly shop hours, beginning on October 29th, are 9 am – 2 pm, 7 days/week.
And don't forget to sign up for our fall holiday catalog.  If you got last year's catalog, then you'll get this year's as well.  If you're not on the list, send us your mailing address to [email protected]