Today — an ultra-bright scorcher of a 60 degree day to my winter-weary skin — the hendricksons finally emerged in an event that was something more than a trickle.  Never mind the difficulty I, and others, had in hunting down a rising fish.  Some did.  Some caught trout.  This evening, as the temperatures hovered damn near the magic mark, spinners danced in the setting sun and I watched from the Stephan parking lot, contemplating my life choices, feeling the familiar May tug of optimism that it might just happen.  And maybe it did.  I dunno.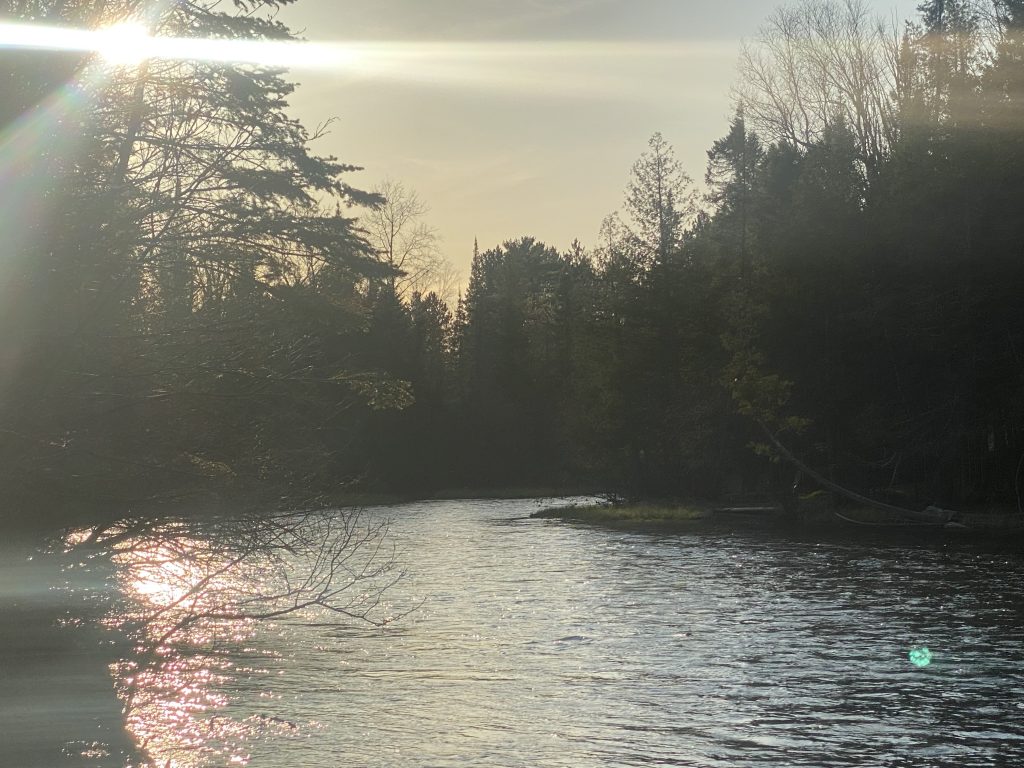 Can't see them in this pic, but they are there
What awaits me, you , and everyone else that can take advantage of this forecast is some good old fashioned Au Sable dry fly fishing.  All three branches of the river hatched bugs today, and the middle and lower river are going to start rocking as well.   With no rain in the forecast, and the water low and clear for this time of year, I think we're going to go from winter to summer pretty quickly, which means that the fishing hours just went from 2-4 pm to something more like noon until dusk.
I expect a straight week of good hatches of hendricksons and good spinner flights in the evenings.  At some point the black caddis, aka the Mother's Day Caddis, will fill the parking lot of the lodge.  This makes for some tricky, good, afternoon hatch matching (hendrickson trailing a caddis, etc).  Watch for early hatching and spinning hendricksons in the morning, fading into caddis, afternoon duns, evening spinners.  The big mattress thrasher stone will be around.  It's a rare, and great thing, when it all happens in the same day.  Maybe that happens once a year.  But, usually you get some of it.  Predicting when and where to fish is a fool's errand, but it's an errand we all run.  As the temps really heat up, blind fishing hendricksons in the bubble lines and along the wood will raise trout even during non-hatch periods.  We're not there yet, but it's only days away.
One of the delights of a good hendrickson season is trying to bend freezing fingers around a size 14 while a good fish feeds in a rain-dotted river.  Yeah.  Not this year.  This late, long, and frustrating cold spell has left us on the cusp of summer, with temperatures that make one think "yellow bugs" more than the hardy old henny.  I'm not going to complain.  At this point, after several months of yo-yoing weather and some real tough conditions, the trout fisher in all of us just wants some respite.  How many times have I looked at my friend's in the shop and said something like:  I mean…it's MAY! as the water temps sit at 45 degrees.  Sure, some fish were caught.  But a heartbreaking few.  Which is how you end up trying out different fly line tapers on some new and old rods with a couple bottles of painkiller to serve as fuel.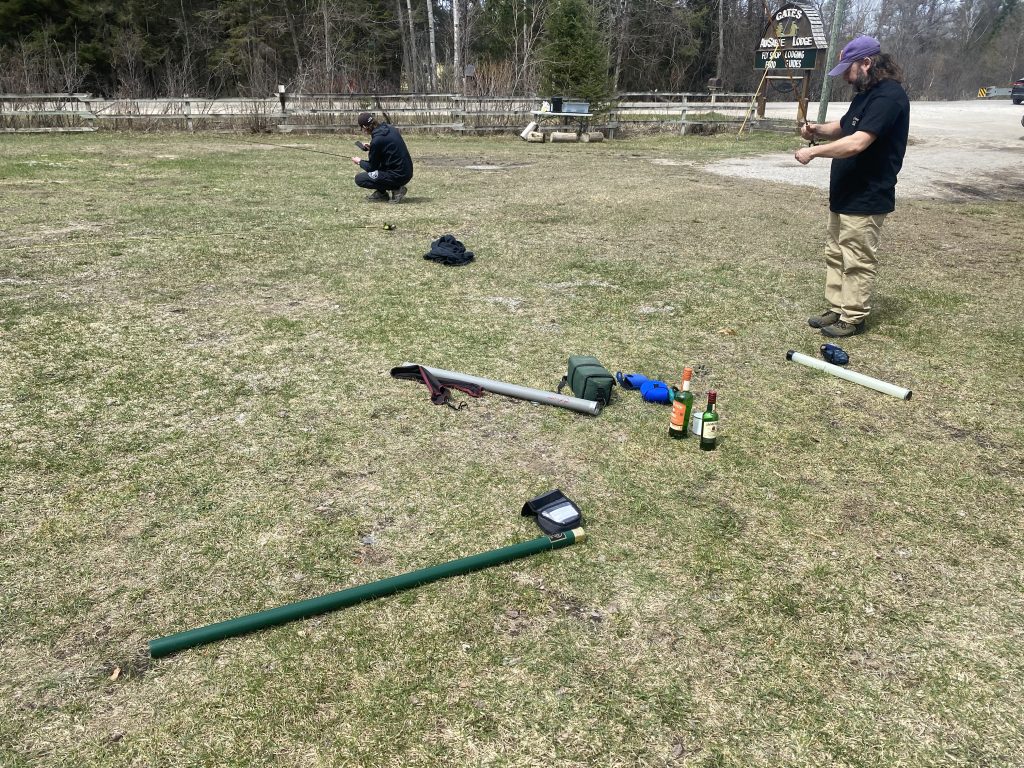 Make sure you have a good headlamp — we have some dandy new ones if you don't — and don't forget the bug spray, the insect shield clothing, and everything else that accompanies the long-awaited changing of the seasons.  It's looking pretty good on the Au Sable.